A few months ago I was asked by
Borough Market
to write a guest post for their site. They just managed to slip two recipes past before I wound up any bits of work outside the blog. I met my last deadlines a few days ago and it feels wonderful. Now I can focus on preparing Poires for the year to come, saying goodbye to Oxford and having a bit of a holiday.
I've been sitting on this recipe for a few years, partly because I made so much of it in 2012 that I've only just finished the last jar. It's my favourite jam. It's vibrant, slightly tangy and generally gorgeous, especially as part of
a cream tea
.
You can read the post and find the jam recipe
here
.
I also wrote up my recipe for Victoria Sponge - the jam works brilliantly with whipped cream as the filling (for many of the same reasons that it's perfect for a cream tea). The sponge will be up next week - I'll edit this with a link.
Edit
: The cake is now up - you can find the recipe
here
.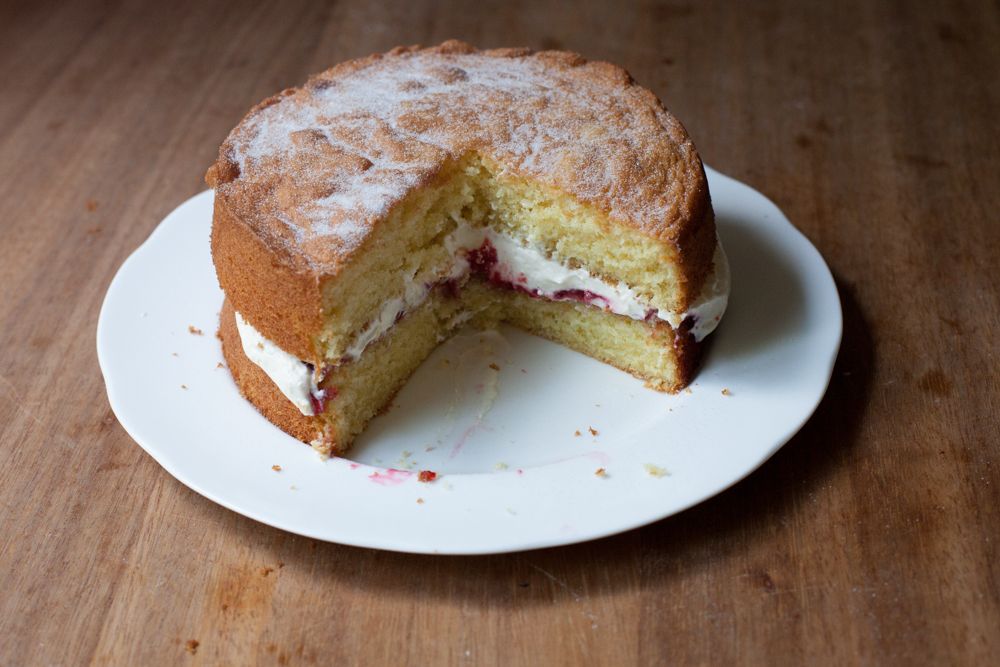 Other posts where I've used/mentioned this jam:
Raspberry Redcurrant Jam Swiss Roll
Almost-Linzer Torte
Cinnamon Cardamon Kringel Bread