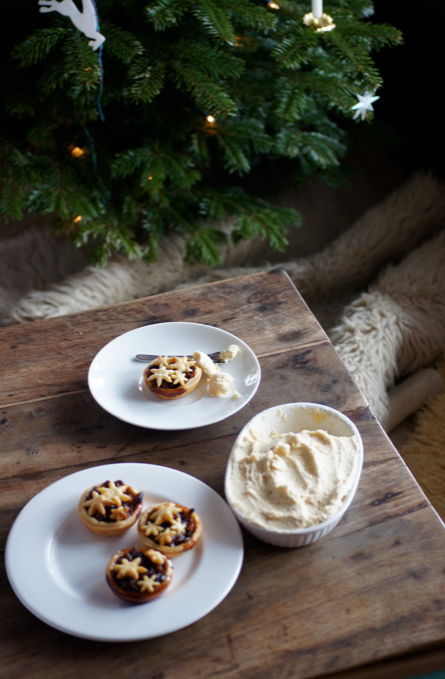 After making
mincemeat
, the first thing to master is a great mince pie.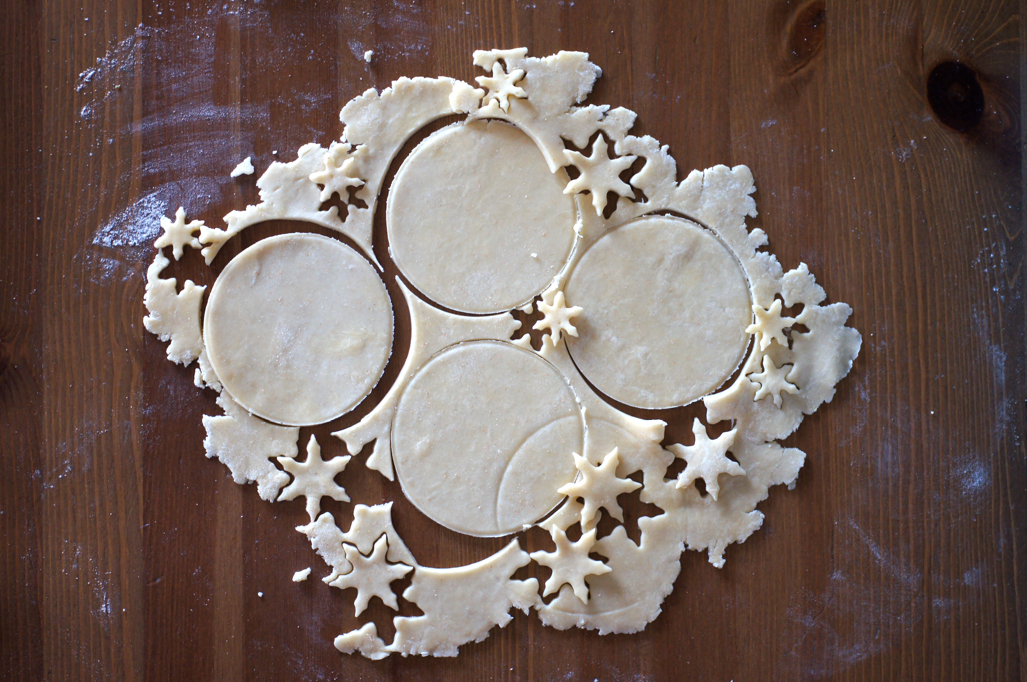 This recipe is the product of several years of tweaking with a lot of help from Delia and my mum. My main addition is the clementine juice in the pastry, which adds a very subtle flavour but most of all just seems to make the pastry particularly crisp, slightly flaky and generally delicious.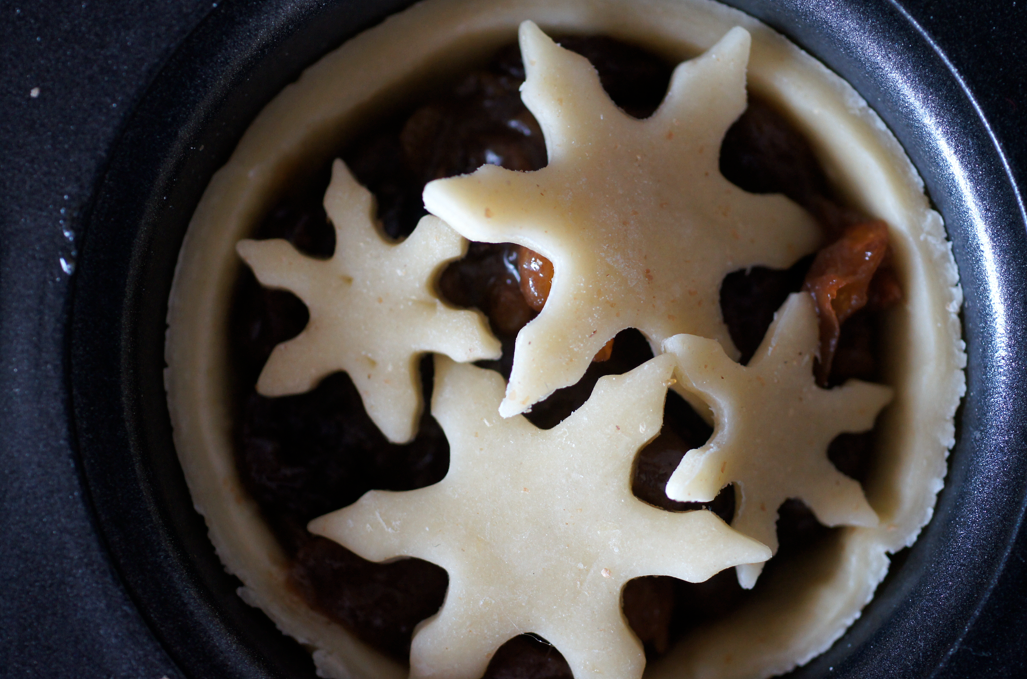 The pastry keeps in the fridge for a few days tightly wrapped in clingfilm - I often make several smaller batches over a few days from the pastry so they're always fresh.
I used to top my mince pies with stars. These days I go for a flurry of snowflakes - they look so pretty. I like my mince pies open-topped because then the top of the mincemeat caramelizes and bubbles everywhere. It adds a little touch of excess and over indulgence perfect for the season.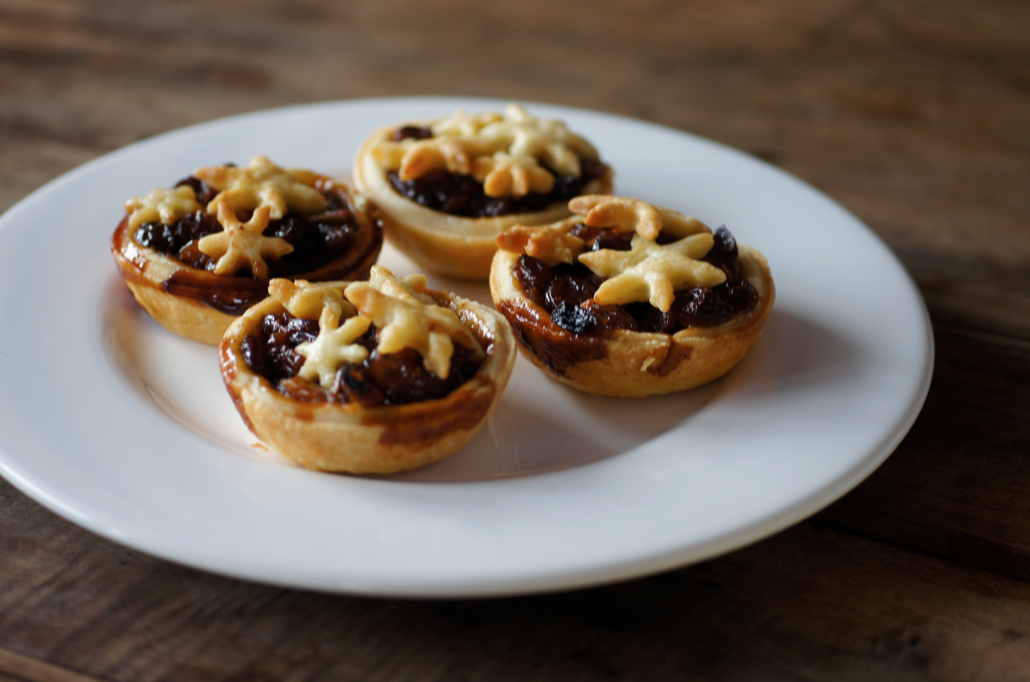 You could of course then go over the top like we do and top them with a few spoons of brandy butter and a drizzle of double cream. That's what we did to two of the above.
After we had scraped our plates clean, I realised I hadn't dusted them with icing sugar before photographing them. Admittedly I don't normally bother but they do look nice with a bit of sugar snow.
Anyway, I hope this recipe comes to life in your kitchen. It has lead to many smiles of rich satisfaction in my home.
Mince Pies
(Adapted from Delia's Christmas)
175g plain flour
75g cold butter, cut into cubes
juice of a clementine, chilled
cold water
about half a big jar of
homemade
or best quality mincemeat
Rub the butter into the flour until it resembles fine breadcrumbs. Add the clementine juice and use a knife to combine. Add cold water until the pastry comes together into a ball - it should still be fairly dry, not sticky. Wrap in cling film and chill for half an hour.
Preheat the oven to 200C. Roll out the pasty until about 3mm thick. Use a glass as a guide to cut out circles - you should get 10-12 with some spare. Use biscuit cutters to cut out snowflakes or stars out of the leftovers. Place each circle into a cupcake/muffin tin and lightly press into shape. Add a few teaspoons of mincemeat until nearly full, then top with the decorations. Put into the oven until golden brown and bubbling - about 20-25 minutes. Remove to a wire rack to cool quickly (any escaped bits of caramelized juice will set hard and make them difficult to remove). Serve warm with brandy butter and/or cream.
(Makes 10-12)
Brandy Butter
175g butter
150g soft brown sugar
40g ground almonds
6 tbsp brandy
Beat the butter and sugar until pale and fluffy. Beat in the ground almonds. Slowly add the brandy one tablespoon at a time. Spoon into a bowl and put into the fridge to harden. Serve cold. Will keep for 2-3 weeks in the fridge covered in cling film.